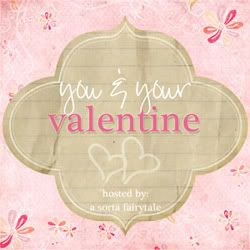 The story of our Engagement::
E
ight years and one daughter later, we finally decided to tie the knot! We looked at rings together, and found the ones we wanted. So I knew a proposal was around the corner, I just didn't know when...
We try to make it at least once a year, as a special treat to ourselves, to my our favorite restaurant, Palisade's. Whether it be for our birthdays or for our anniversary.
That year, we were going for my birthday.
This particular birthday, I was sicker than a dog, but trying to make myself look decent! As I was getting ready to go, Howard called me into the living room. I headed out there and took a seat on the couch. A few moments later Emma (then only 17 months old) came toddling in the room wearing a white onesie with the words "Mommy will you marry Daddy?" written on it with blue marker, and holding the ring box!

Look how precious our Baby was!!

In my opinion, it was perfect! And needless to say, I will ALWAYS keep this onesie! Now this is where things get awkward:: So afterwards, I of course had to finish getting ready, which was difficult to do at the time!
While I was finishing up, Howard caught Emma drinking out of a reed diffuser bottle! Scary, right?! Well we had to call Poison Control to make sure everything was OK...which thankfully, it turned out to be!
Then once we got to the restaurant (remember I was sick), I just could not eat my food...my nerves were shot, and so were my taste buds! I felt so incredibly guilty for not eating that delicious, VERY expensive, meal!
We learned that night, NOT to keep reed diffusers at a toddlers level, and to NOT go out to dinner while sick! Ha, ha!
But, It all turned out to be OUR Happily Ever After...
THE END.

Our Reception at the Museum of Flight